Mobile
Once at the checkout, view your cart by clicking 'View' and apply your code into the Discount Code section.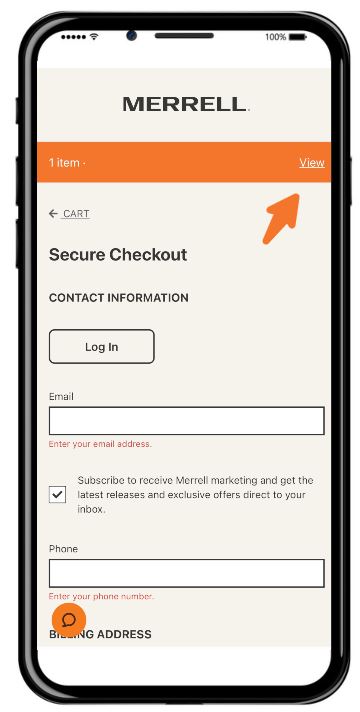 Desktop
Enter your code into the "Discount code" section during any stage of checkout.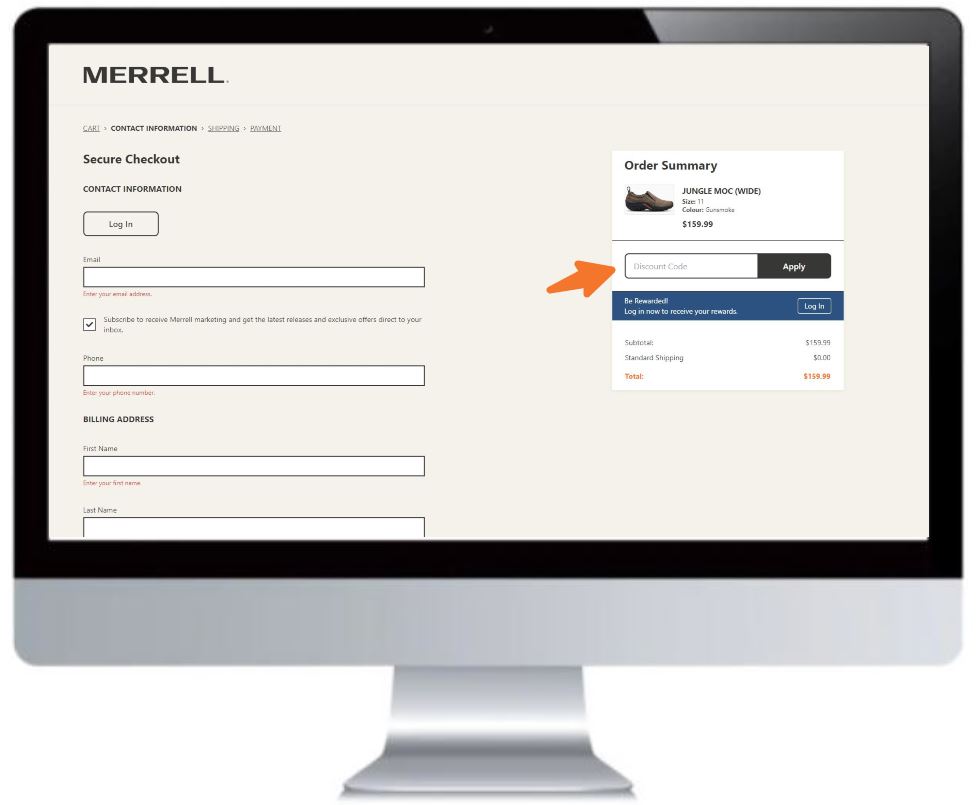 Discount Code not working?
Double-check the Ts & Cs of the discount code. You can find the information in the body of the email that you received. You may need to hit a certain threshold in order for the code to work.
Was your discount code issued by Merrell Australia? International codes are not applicable.
Promotional codes cannot be used in conjunction with other offers and some exclusions may apply. We recommend checking the terms and conditions related to your discount before ordering.